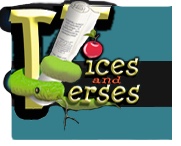 Introducing our NEW Vices and Verses T-shirts, Cards and Gifts. Browse more than 15 million T-shirts, cards and gifts with new ones added every day. Check it out at VicesAndVerses.com.

VicesAndVerses.com contains our own products plus affiliate links to products we think you'll like. If you purchase something via an affiliate link, we may receive compensation.
Comments? Feedback? Requests?