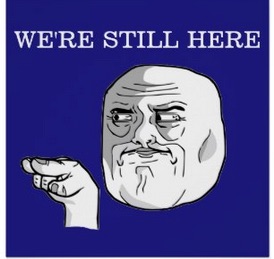 Personalized gifts for the majority of Americans. The Republican Conservative Evangelicals have had their gift already in the form of President Donald Trump (sort of a gag gift). You can customize all of these T-shirts and gifts. Change, remove or add text. Add images. Whatever.
And here's the back:
And the back:
And the back:
And the other side of the mug:
I've made these products in Liberal Blue but you change that. You can even make them red, but if you do, more than half of America will cry–and remember, that's the good half.