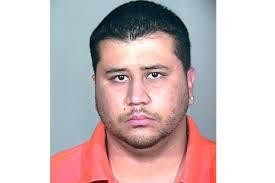 First of all, let me admit that I did not watch the George Zimmerman trial. After making it through the Jodi Arias trial, I needed a break from the commentary on HLN, which I found to be more toxic than Jodi Arias and Travis Alexander's relationship.
I abhor it when people claim to know someone is guilty when they didn't even watch the trial. In almost all cases even people on the jury are simply taking their best guess after watching and listening to the evidence and deliberating at length. Our legal system isn't perfect, but it's the best we know how to do.
So when I tuned in for the jury's verdict on the George Zimmerman trial and heard "not guilty," why did my jaw drop and why do I still feel that justice wasn't served?
I think the answer to that question has two parts: 1) But for George Zimmerman's (IMO) overzealous actions that night, Trayvon Martin would still be alive; and but for George Zimmerman's actions that night he would never have had cause to fear for his life and, knowing that he had a loaded handgun, to play that deadly trump card. And 2) George Zimmerman gives me the creeps.
And while the second part of that answer, my emotional or gut response to Zimmerman, does not make him guilty, the first part of that answer, George Zimmerman's own actions, does not make him innocent either.